Sienna Miller thinks women 'should be compensated sometimes more' than male co-stars
Sienna Miller has weighed into the film industry's gender pay gap debate, saying she thinks women "should be compensated sometimes more than your male co-stars".
The actress, 35, will soon be seen treading the boards on London's West End in the award-winning Tennessee Williams play Cat On A Hot Tin Roof.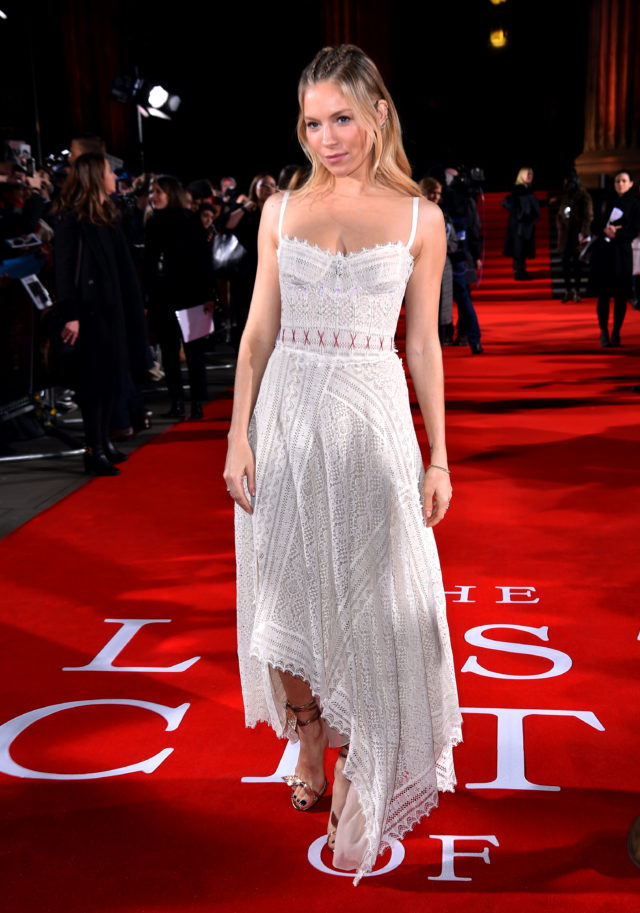 Sienna Miller attending the Lost City of Z UK Premiere (Matt Crossick/PA).
Miller will star as Maggie, often referred to as "Maggie the cat", alongside Unbroken and former Skins star Jack O'Connell, who plays her husband, Brick.
The play tells the story of a Southern family who gather at their cotton plantation in celebration of Big Daddy, the family patriarch's birthday, but lies, secrets and sexual tensions threaten the future for everybody.
She told The Daily Telegraph Review section when asked if she'd experienced the gender pay gap in films: "Yes… to a degree where it's staggering."
She added: "At the time, I felt grateful, even knowing what (my) co-star was getting, but actually you're so leaned on as a woman to promote a film by doing magazine covers, by what you wear on red carpets… they rely on that so heavily that you really should be compensated sometimes more than your male co-stars for what you're asked to do."
Miller follows in the footsteps of actresses such as Kathleen Turner, Scarlett Johansson and the late Dallas star Barbara Bel Geddes who have played Maggie on stage, and it was Elizabeth Taylor's portrayal in the 1958 film version that earned her a best actress Academy Award nomination the following year.
The play will run at London's Apollo Theatre from July to October this year.