Beauty & The Beast breaks box-office records
Disney's Beauty And The Beast has broken box-office records after taking in £18.4 million over its opening weekend.
The huge haul means the live-action version of the animated classic, which stars Emma Watson as Belle and Dan Stevens as the beast, is the fifth-highest grossing three-day opening of all-time and the highest-grossing three-day opening weekend for a PG movie.
The Saturday box office of £7.9 million was the second-highest grossing Saturday ever, only behind Star Wars: The Force Awakens
Watch footage from the premiere in our Movie News!
In the UK and Ireland it also delivered the biggest Disney live-action opening of all time, the biggest March opening weekend of all time and the number-one opening of 2017 to date.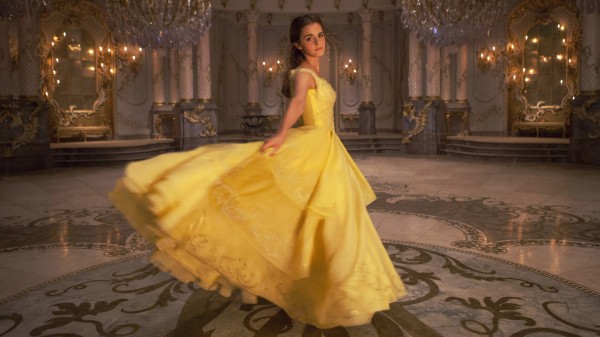 Beauty And The Beast (2016 Disney Enterprises)
Beauty And The Beast now has the biggest opening ever for a musical in the UK ahead of Universal's Les Miserables (£8.13 million).
The movie was also a beast at the US box office, opening with an estimated 170 million dollars (£137 million) and setting a new high mark for family movies.
According to studio estimates, it blew past Finding Dory, which was the previous record-holder for G- or PG-rated releases after it debuted with 135 million dollars (£108 million) last year.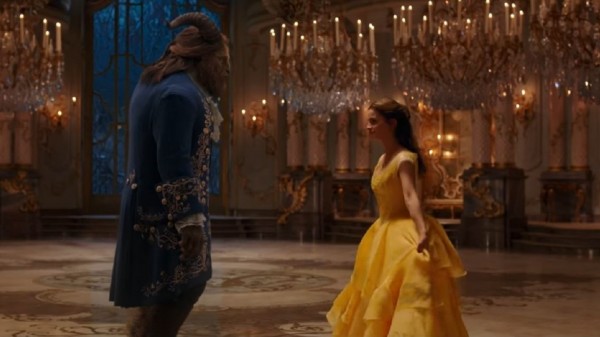 Beauty And The Beast (Disney)
It is also America's seventh best debut of all time and the top March debut ever.
The film, directed by Bill Condon, was made for around 160 million dollars (£129 million).
It has received widespread acclaim but also triggered controversy over what has been called a "gay moment".
Character LeFou, played by Josh Gad, is the sidekick to the story's villain Gaston and "is confused about his sexuality", according to director Condon, who also described a brief scene as a "gay moment".
Cheers to all of you for making #beautyandthebeast the number one movie this weekend!!! Go see it now! pic.twitter.com/lRKTl0aBba

— Josh Gad (@joshgad) March 18, 2017
Russia has banned children under 16 from watching it and Disney ended up shelving its release in Malaysia after refusing to allow the scene to be cut to appease censors.